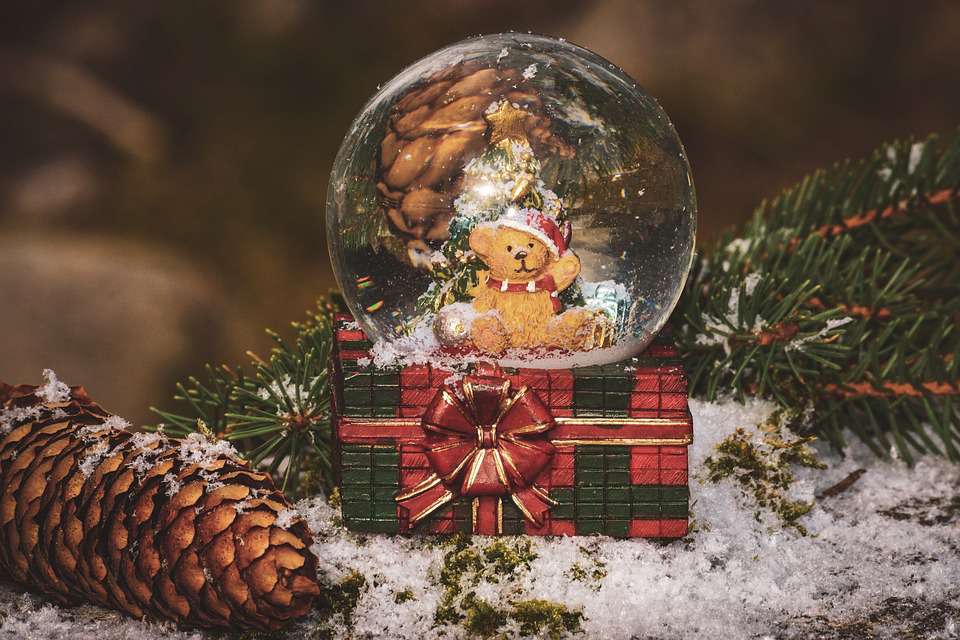 If you're looking for holiday attractions near your Philadelphia apartment, you're in luck, as the City of Brotherly Love is holiday central this time of year!
From large-scale light displays to shopping villages where you can score deals for everyone on your holiday list, the city offers a robust lineup of holiday-themed events and attractions to keep you busy every night of December. Here are a few of the standout holiday attractions in and around Center City Philadelphia.
Macy's Light Show
One of Philly's most long-standing holiday traditions, Macy's offers a light and music display that has delighted local audiences for more than 60 years. Show runs through New Year's Eve.
Christmas Village
Experience a genuine German Christmas market at Love Park. Peruse dozens of vendors, selling everything from artwork to clothing, while enjoying German foods, wine, and live performances.
Dilworth Park
The area around City Hall is a haven for holiday activities! Take a spin around the Rothman Ice Rink, or kick back in the Rothman Cabin with some hot chocolate. Gaze at the massive and brilliantly lit Christmas tree or grab some locally made items at the Made in Philadelphia market—all while enjoying the lights and music of the Deck the Hall Light Show.
Winterfest
Penn's Landing gets into the spirit of the holidays with Winterfest. Featuring an ice rink, local food and drinks and gorgeous holiday decorations, this is a perfect place for a holiday date night!
Comcast Holiday Spectacular
This dazzling display has become one of the most popular holiday attractions for Center City, Philadelphia apartment dwellers. Visions of sugarplums and much more dance across a giant LED screen in the Comcast lobby, set to classic holiday tunes.
Franklin Square Holiday Festival
Old City's favorite holiday attraction is back through New Year's Eve. Historic Franklin Square lights up with 75,000 twinkling lights that dance to holiday classics every half-hour. Visitors can also enjoy a winter beer garden, fire pits, local food, and frequent family-friendly activities and events.
A Very Philly Christmas: Fairmount Park
Five of Fairmount Park's most historic homes roll out the holiday welcome mats in December. Enjoy special events at the brilliantly decorated mansions, including food tastings, visits from Santa and live music.
Miracle on 13th Street
Head to the 1600 block of South 13th Street in South Philly for one of the city's best-known residential light displays. The neighbors go all out, with every house impressively decorated, visits from Santa, live performances and local food trucks.
A Very Philadelphia Holiday Experience
See the sights of the season from 57 stories up, at One Liberty Observation Deck's holiday extravaganza.
Mummers Parade
End your holiday season on a high note with one of Philly's most beloved traditions, the Mummers Parade, celebrated New Year's Day by thousands!