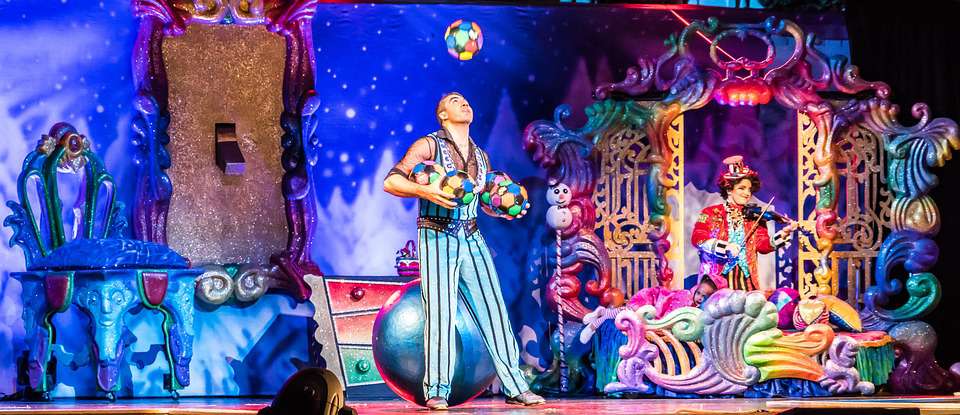 Now that spring is in full swing, the entertainment options in Philly are almost limitless! Arts & culture lovers will be thrilled by the theatrical offerings in the City of Brotherly Love this year. Whether you're coming in from out of town or you're living in one of our apartments in Center City, you've got to check out some, if not all, of these five shows.
Legally Blonde
Looking for a surprisingly charming and funny storyline? America's oldest theater, Walnut Street Theater, is running Legally Blonde: The Musical from May 14 through July 14. It's based on the hit movie and follows the story of Elle Woods as she transforms herself from Southern California sorority girl to Harvard Law student. While following her own rules, she and the cast wow audiences with energetic songs and unbelievable dance numbers. Whether you've seen the movie or not, this is a must-see live show this spring.
Book of Mormon
If you're looking for something a bit more–eh-hem–controversial, then you'll be happy to know that Book of Mormon will be at Academy of Music from May 28 through June 9. Its 19 original songs range from filthy and obscene to sweet and heartfelt, and the show itself was created by a handful of well-known comedic masterminds. Follow Elders Price and Cunningham as they try to preach The Book to a local farming community that has been pummeled by disease and ruled under an evil war lord. There's an underlying current of friendship and self-discovery, but there's definitely a good reason why this outrageous musical comedy is the talk of the country.
Cats
When you've got something purrrrfectly classic on your mind, head to Forrest Theater sometime between June 18 and June 30 for Cats, the 7-time Tony Award–winning musical by Andrew Lloyd Webber. This record-breaking show has been performed in over 30 countries, in 15 different languages, and is back on tour across North America (YAY)! If you've never seen Cats, you've surely heard of "Memory," which is undeniably one of the most treasured and recognizable songs in musical theater. Follow a tribe of cats as it gathers for its annual ball. The music, the costumes, choreography–you can't get this kind of entertainment sitting in your apartment in Center City.
Hamilton
Of course, what would a theater line-up be without Hamilton? Forrest Theater is featuring this instant hit from August 27 through November 17. You wouldn't think a historic telling of how immigrant Alexander Hamilton became the United States' first Treasury Secretary would captivate audiences of all ages, but it absolutely does just that. The score brilliantly blends hip-hop, jazz, blues, rap, R&B, and Broadway to help create an incredibly relevant story.
Cirque de la Symphonie
For something completely different and breathtaking, come see Cirque de la Symphonie at Kimmel Center Verizon Hall on June 13-14. Cirque de la Symphonie combines heart-stopping acrobatics performed above a live orchestra as it plays a comprehensively stunning symphonic set. You'll see aerialists, contortionists, dancers, strongmen, and a slew of surprises. This show made its debut in Verizon Hall back in 2014, and now the show is back for another set of awe-inspiring, gravity-defying stunts.
It might be easy to get caught up in the day-to-day routine, but nothing quite jars the senses like a trip to the theater. Get your heart pumping and feel the energy and exhilaration of live theater this spring at one of the area's excellent venues. Our apartments near Center City are not far from any of the theaters, so reserve your seats today!
Learn more about Reinhold Residential's apartment communities and contact us today!